All profits from the Kindle electronic books are being donated to Good Women International.
WELCOME TO THE CHANGE BOOK SERIES AND GLOBAL MOVEMENT…THE CHANGE 8!
Discover insights into Self Empowerment that will dramatically improve your personal and professional life.
https://youtube.com/watch?v=SvdkSaJLQgI%26vq%3D1080
What Is This Book About? 
Hello, I'm Nancy Proffitt and I am excited to share the release of The Change 8, a book that includes the most powerful insights to self-transformation that I have come across over the past decade as a nationally recognized business coach. 20 inspiring co-authors from around the world, including myself, have put together a guide – as part of The Change Series – to help you understand the greatness that resides within you and how you can activate personal change in every area of your life. We share the most profound and essential elements that few people ever really "get", in order elevate life to its full potential and greatness (optional).
 HURRY! This Offer Won't Last Long!
"Dramatically Improve Your Personal And Professional Life."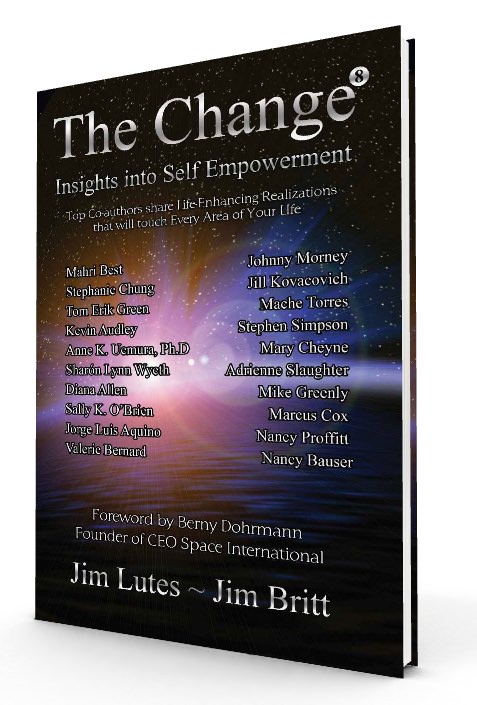 What People Are Saying About "Change 8" On…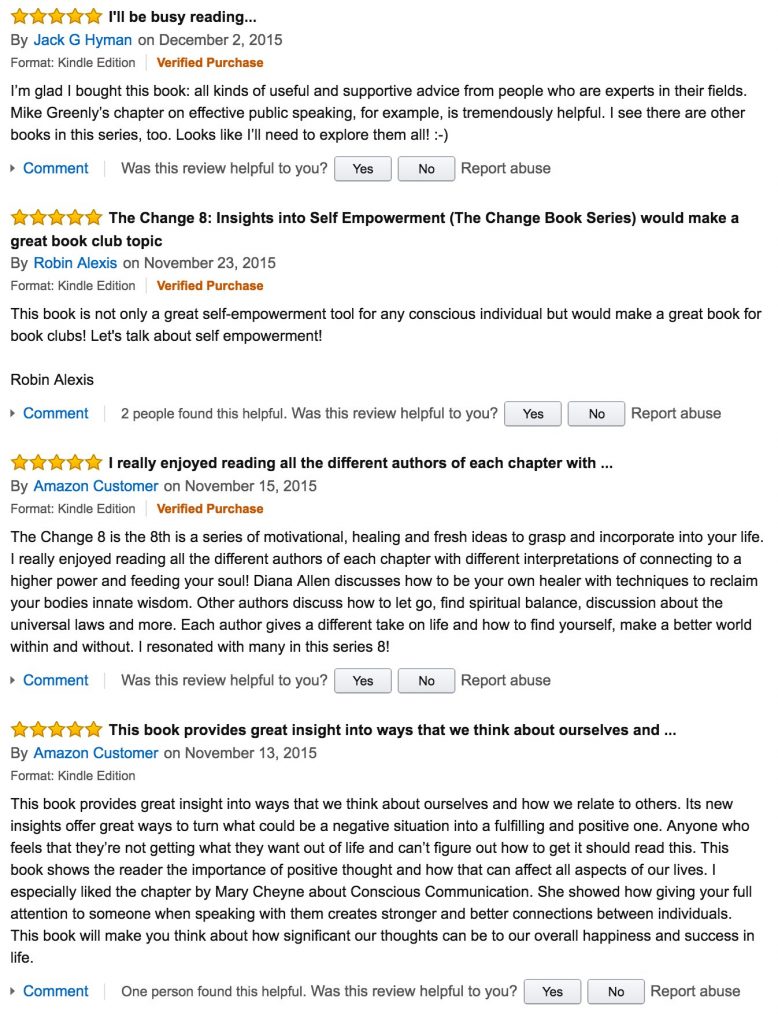 Here's Just Some Of What You'll Learn From This Amazing Book:
Gain a Whole New Perspective on Adversity and Limiting Thoughts.
Learn How to Become a Better Listener.
The 8 "Rules of the Mind" and How to Combine These with Universal Laws for Manifesting.
Discover the Prescription for the Best Outcomes and More Fulfilling Relationships.
How to Go From "Stage Fright" to the Power of Authenticity.
Learn the Seven Secrets for Abundant Health, Wealth, and Happiness.
How to Manage Change by Changing Minds.
How an A-plus Attitude Turns Adversity into Achievement.
Learn to Accept, Survive, & Thrive.
Find out What Your Name Says About You?
How to Master Change: Be Strong, Be Brave!
and much more…
The Change 8 Is A Book You Will Refer To Over And Over.